Facebook CEO is youngest self-made billionaire in history....
At only 23 years old, the founder of social networking website Facebook Mark Zuckerberg reign in as the youngest self-made billionaire in the world. Announced by Forbes magazines yearly billionaire list Mr. Zuckerberg shot up to #785 on the list. You can view his bio page at Forbes
here
.
Matthew Miller, Forbes Associate Editor announced that billionaire history had been made when he stated, "He is the youngest billionaire in the world right now and we also believe he is the youngest self-made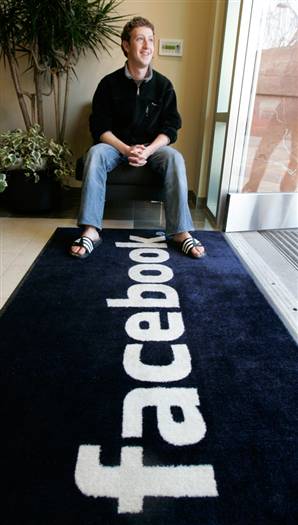 billionaire in history." Mark Zuckerberg is even hanging around the likes of Oprah Winfrey who has $1.5 billion network. Although Winfrey is ranking above Zuckerberg they are both stated to be worth $1.5 billion.
One question that has been raised was how Mark Zuckerberg's net worth was calculated. Some argue that Mr. Zuckerberg is much richer than $1.5 billion when taking into account the $240 million dollar Microsoft invested in Facebook for a 1.6 percent stake in Facebook in 2007. With Microsoft's investment it places Facebook at market valuation of $15 billion. Mark Zuckerberg holds a 30% stake in the company which would have placed him with $5 billion in net worth.
The Forbes magazine made a statement about how they came up with the valuation when they said, "Would it really fetch that much today? Some analysts — and a few Facebook investors — doubt it." The Facebook valuation is said to be stated on the estimated annual sales of $150 million dollars. The annual sales were mainly in advertisement revenue deals with Microsoft.
Mark Zuckerberg founded Facebook in February 2004 from his Harvard dorm room. After dropping out of school and moving to Silicon Valley Facebook found venture capitalists ready to made their stake in the fast growing social network.
Now Mr. Zuckerberg can have his bragging rights, he is the youngest self-made billionaire in history.